08 July 2015
Hangout Highlights – Creating Motorized Wheeled Carts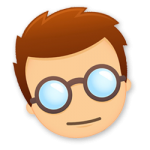 Last week on Corona Geek Hangout 148, we stepped through the concepts and source code to create a motorized wheeled cart using pivot joints and Corona's built in physics engine. We also explored applying torque and gravity to the cart to get some interesting effects. Download the examples from the Hangout to see how everything works.
If you missed the Hangout, here are clips to help you catch up. Watch the entire conversation, or just the parts that interest you most.
Part 1 – Community Announcements
Part 2 – Source code sampler demo
Part 3 – Wheeled cart example introduction
Part 4 – When grouping objects can be beneficial
Part 5 – Motorize cart source code walk-thru
Part 6 – Applying torque to wheels
Part 7 – Source code wrap-up
While you are at it, be sure to watch Hangout #149 where we learn shader concepts from Steven Johnson at Xibalba Studios. Links to the source code and other resources are also provided. Have fun.
Thank you for watching, listening, and following Corona Geek: