18 November 2015
Hangout Highlights – Creating Game Cameras That Follow Players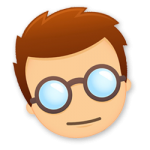 Last week on Corona Geek Hangout 167, we continued develop on our top down desktop shooter game with a look at the concepts and code behind creating game cameras that follow the player around the world. We learned how to make the background appear to move and we learned how to use a camera module to make our code easier to manage.
If you missed the Hangout, here are clips to help you catch up. Watch the entire conversation, or just the parts that interest you most.
Part 1 – Community Announcements – Part 1
Part 2 – Community Announcements – Part 2
Part 3 – Desktop Game Code Review
Part 4 – Understanding Game Cameras
Part 5 – Skipping Operations
Part 6 – Using Simple Physics Bodies
Part 7 – Player Navigation
Also, be sure to catch this week's Hangout on using simple pathfinding in desktop games.
Thank you for watching, listening, and following Corona Geek: