19 June 2013
Hangout Highlights: Super Memory Meter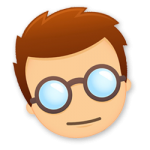 During Monday's Hangout Ed Maurina showed off a new memory monitoring tool that show realtime information about device memory, display memory, and frame per second while your app is running. The memory meter can be added to your projects with two lines of code and it comes with full documentation. You can download super meter from the Roaming Gamer website. Thanks Ed!
Watch the full Hangout for more geek fun.
Thank you for watching, we'll see you on next week's Corona Geek hangout!
Remember To Subscribe