21 November 2016
Flurry dashboard walkthrough with Developer Evangelist, Tasmin Singh
In this special three part interview Flurry Developer Evangelist, Tasmin Singh walks us through some of the updates and reporting options found in the Flurry mobile analytics dashboard.
Tasmin then talked about understanding user behavior.
We then wrapped things up with a discussion on mobile app analytics tracking best practices.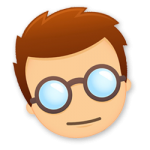 Implement Flurry in your Corona apps using our Flurry plugin for Corona SDK.
Promote Your Apps:
Thank you for watching, listening, and following Corona Geek: