17 October 2013
Corona Geek Snippets – Graphics 2.0 Talk and Gear Jumping Fun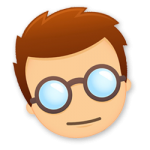 Monday's Corona Geek was a long one. We hung out with CEO, Walter Luh to discuss the exciting new Corona SDK Graphics 2.0 Public Beta. Walter talked about some of the new graphics filter effects while sharing some insights into where Corona SDK has been and where it's headed.
Also, Roaming Gamer's Ed Maurina walked us through his Gear Jumper game template with a few Graphics 2.0 filter effects applied.
If you don't have time to watch the whole Hangout, here are a few clips to help you get your geek on.
Thank you for watching, we'll see you on next week's Corona Geek hangout!
Remember To Subscribe and Thumbs Up Videos