03 March 2014
Corona Geek #79 – Game Mechanics – Breaking Down An Endless Runner Style Game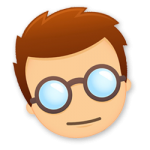 During this week's Corona Geek Hangout we explore the different elements of an endless runner style game. Roaming Gamer's, Ed Maurina has created an endless runner sample app that covers all the essential parts of an endless runner style game. We dig into parallax scrolling, character jumping, score keeping and more. We were joined by a great group of developers who all added value to the conversation and proved that, there's more than one way to get things done in Corona SDK.
Update: Watch part 2 of the endless runner discussion to see how to handle tracking distance traveled and detecting pit falls.
And, as a special treat, Sergey Lerg offered to share the source code for his Cubic Run LD27 endless runner game with anyone who rates and reviews his Three Puzzle – Hex LED game for Android. If that's you, then contact Sergey and let him know after you rate and review his app.
Also mentioned
Thank you for listening to and following Corona Geek: