17 February 2014
Corona Geek #77 – Using Parse With TableView Widgets and Match Three Game Design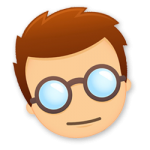 During this week's Corona Geek Hangout Washington D.C business app developer Theo Rushin Jr. walked us through his solution for displaying data from a Parse database using TableView widgets. We discussed how cloud services can be used to control various aspects of the user experience and data delivery. Theo's Just Say No app makes use of TableView widgets in the menu system. We also talked with Portland Oregon game developer, Ed Maurina about his new unorthodox match three game named Reflexivity. Ed explained some of the design decisions he made during development and how he handles user experience on different devices.
Also mentioned
Thank you for listening to and following Corona Geek:
Need to market your app? Sign up for a PreApps developer account and use the promo code "CoronaLabs" at checkout to try their PreApps Featured Feedback app posting free for 30 days. Hurry, offer ends February 28th, 2014.