10 February 2014
Corona Geek #76 – Flappy Bird, Why Was It Successful, Why Was It Removed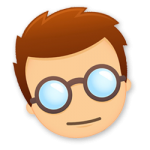 During this week's Corona Geek Hangout we discussed the viral success and ultimate demise of Flappy Bird with Goofo Escape game developer Dario Sangiovanni. Dario and the rest of the developer panel shared many insights into what it takes to make a successful mobile game.
Also mentioned was:
Thank you for listening to and following Corona Geek:
Need to market your app? Sign up for a PreApps developer account and use the promo code "CoronaLabs" at checkout to try their PreApps Featured Feedback app posting free for 30 days. Hurry, offer ends February 28th, 2014.