03 February 2014
Corona Geek #75 – Super Meter, Code Snippets, and The Belly App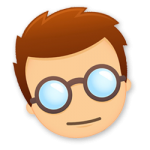 Tune into this week's episode of Corona Geek where we discussed Graphics 2.0 updates to Dr. Burton's Corona SDK Books, updates to Ed Maurina's Super Meter, Sergey Lerg's event listener library, and Jen Looper's brand new belly dancer app for iOS!
Also mentioned was:
Thank you for listening to and following Corona Geek:
Need to market your app? Sign up for a PreApps developer account and use the promo code "CoronaLabs" at checkout to try their PreApps Featured Feedback app posting free for 30 days. Hurry, offer ends February 28th, 2014.