27 January 2014
Corona Geek #74 – Creating Interactive Apps with Borderleap and Reel FX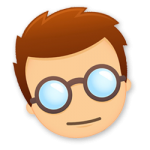 During this episode of Corona Geek we hung out with Borderleap's Nate Dicken and Reel FX's Dale Carman to discuss app design, marketing, and interactive media. Nate recently created Fitnet, a virtual digital fitness studio for iPad that uses the iPad camera as a biometric sensor to track and grade your movements during workouts. Nate has a wonderful design sense and he shares a few secrets about his workflow that you might find surprising. Also Dale gave us a behind the scenes look at how a major commercial and entertainment animation studio see's mobile opportunities for marketing and brand recognition. Last Thanksgiving Reel FX launched their Free Birds movie to theaters along with a companion app built with Corona SDK. Our very own Corona Geek show regular, Ed Maurina of Roaming Gamer, built the Baby Turkey Trouble app in 6 weeks for iOS, Android, and Kindle Fire using Corona. The app featured voice talent from many Hollywood favorites and got over 100,000 download in the first month of launch. Dale shared his excitement about mobile and said his studio has clients who are very interested in developing mobile apps for business.
Thank you for listening to and following Corona Geek:
Need to market your app? Sign up for a PreApps developer account and use the promo code "CoronaLabs" at checkout to try their PreApps Featured Feedback app posting free for 30 days. Hurry, offer ends February 28th, 2014.