20 January 2014
Corona Geek #73 – Game Development with Todd Cowden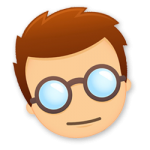 During this episode of Corona Geek we hung out with Todd Cowden, creator of Aniballs and the upcoming Trashtronauts game where you play Yuri, the galaxy's first intergalactic Sanitation Professional. Todd has developed a wide range of games. From an app to promote Universal Studio's Lorax movie to environmental awareness education apps, Todd brings a unique design perspective to each project. Todd shared insights into how he creates games from concept to final launch and we also talked about app marketing using PreApps.com as well as social media. Todd is a wealth of information and talent.
Download the creative game development journal he compiled for the making of Aniballs. It's 1.7mb of pure game design PDF gold.
Thank you for listening to and following Corona Geek:
Need to market your app? Sign up for a PreApps developer account and use the promo code "CoronaLabs" at checkout to try their PreApps Featured Feedback app posting free for 30 days. Hurry, offer ends February 28th, 2014.