13 January 2014
Corona Geek #72 – Kwik, Mastering Corona SDK, and Plugins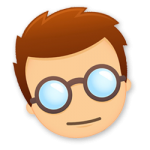 During this week's Hangout Alex Souza, Founder of Kwiksher, showed us how to create Corona apps using Photoshop, J.A. Whye demoed his awesome Corona library for managing game levels, and Danny Glover showcased Corona plugins for handling everything from social media to pasteboard.
Thank you to Reel FX for hosting last Saturday's Dallas Corona SDK Meetup. Also thanks to Dr. Brian Burton for presenting on how to develop apps using Corona SDK. The event was a big success!
Thank you for listening to and following Corona Geek:
Need to market your app? Sign up for a PreApps developer account and use the promo code "CoronaLabs" at checkout to try their PreApps Featured Feedback app posting free for 30 days. Hurry, offer ends February 28th, 2014.