11 November 2013
Corona Geek #63 – Creating Children's Apps and Simulating 2.5D Perspective in Corona SDK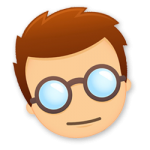 During this week's Corona Geek we talked with cartoonist/writer/developer Greg Pugh from GP Animations about creating children's apps using Corona SDK. As a one person shop, Greg has successfully created a series of very creative interactive children's books using Corona SDK and Kwik. He shared a number of tips and insights that you'll want to hear, even you're not creating children's apps. We also, looked at code for creating 2.5D perspective using the new Graphics 2.0 engine. We had a blast.
The deadline for the Graphics 2.0 Contest has been extended to Sunday, November 17 at 11:59pm PST. So now you have time to polish up that submission for a chance to win Corona Enterprise or an iPad mini. That's what Ray Delia from S.K. Studios is doing. Good luck Ray!
Joining the Hangout today was:
… and thank you to everyone who watched the live Corona Geek Hangout on YouTube.
Congratulations to Joe Vest for winning this week's Corona Labs' t-shirt. For your chance to win, follow Corona Geek on Twitter, Facebook, Google+, or YouTube and complete the Corona Geek giveaway form.
Remember To Subscribe