04 November 2013
Corona Geek #62 – Graphics 2.0 Paths, Anchor Points, and Filter Effects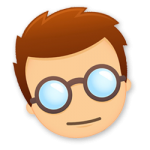 During this week's Corona Geek we talked about some of the new features of Graphics 2.0 with Corona developer, Raymond Delia from S.K. Studios ( aka, @StinkyKitties ). Ray showed off some very interesting examples using paths in Corona SDK.  We also took a look at Anchor Points, and Filter Effects. Ray plans to enter his code in the Graphics 2.0 Contest, for a chance to win Corona Enterprise or an iPad mini. Thank you Ray for sharing your work with us.
Joining the Hangout today was:
… and thank you to everyone who watched the live Corona Geek Hangout on YouTube.
Congratulations to Tony Godfrey for winning this week's Corona Labs' t-shirt. For your chance to win, follow Corona Geek on Twitter, Facebook, Google+, or YouTube and complete the Corona Geek giveaway form.
Remember To Subscribe