14 October 2013
Corona Geek #59 – Graphics 2.0, Corona Editor, and Game Code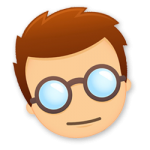 During this week's Corona Geek we talked with Corona Labs' CEO, Walter Luh, about the Corona SDK Graphics 2.0 Public Beta, Corona Editor, and a new Graphics 2.0 contest to be announced later this week. Ed Maurina from Roaming Gamer also walked us through code from his Gear Jumper game template and showed off a few very cool Graphics 2.0 effects.
Congratulations to Chris Brubaker for winning this week's Corona Labs' t-shirt. For your chance to win, follow Corona Geek on Twitter and Facebook, and complete the Corona Geek giveaway form.
Thanks to Greg Pugh at GP Animations for supplying artwork for today's video thumbnail, and thank you all for watching. We'll see you on next week's Corona Geek! Be sure to "thumbs up" this video on YouTube if you'd like to see more code-related sessions.
Remember To Subscribe