07 October 2013
Corona Geek #58 – Accessing Data Remotely Using JSON In Corona SDK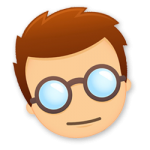 During this week's Corona Geek we walked through sample code to remotely access data via JSON in Corona SDK. We also discussed the pros and cons of building a backend web-based service compared to using Parse with Corona SDK.
You can download the code from today's Hangout on GitHub.
Congratulations to Chris Sturiale for winning this week's Corona Labs' t-shirt. For your chance to win, follow Corona Geek on Twitter and Facebook, and complete the Corona Geek giveaway form.
Thank you for watching, we'll see you on next week's Corona Geek! Be sure to "thumbs up" this video on YouTube if you'd like to see more code-related sessions.
Remember To Subscribe