23 September 2013
Corona Geek #56 – Part 2 – Using Super Starter Kit for Corona SDK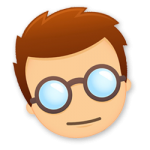 During this week's Corona Geek, Ed Maurina, developer of Super Starter Kit for Corona SDK, shared an in-depth look at the features and applied uses of his third party development kit. Ed has been using Corona SDK for two years in his own projects and during that time he has created time saving code that lets him build his games faster, with less code.
Ed's collection of useful code snippets eliminate or reduce many of the repetitive takes associated with game development and Ed freely shares his library with the Corona Community as a way of giving back. He also uses SSK Corona in his Corona SDK game templates.
If you missed last week's overview of SSK Corona, be sure to check that out as well. Ed walked us through SSK Corona library functions as well other important parts of his game development kit. You can download the GitHub repo of SSK Corona here.
Also, congratulations to Chris Rennie for winning this week's Corona Labs' t-shirt. For your chance to win, follow Corona Geek on Twitter and Facebook, and complete the Corona Geek giveaway form.
Thank you for watching, we'll see you on next week's Corona Geek!
Be sure to "thumbs up" this video on YouTube if you'd like to see more code related sessions.
Remember To Subscribe