09 September 2013
Corona Geek #54 – Making Objects Float in Corona SDK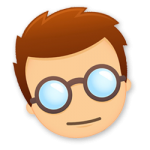 During this week's Corona Geek, we talked about the state of Windows Phone given the sudden departure of Steve Ballmer and Microsoft's purchase of Nokia's mobile phone manufacturing. We also stepped through some very interesting Corona SDK code for creating a buoyancy special effect that makes objects look like they float in liquid.
Thanks to Adam from InsertCo.de for sharing the original code and thanks to Ed Maurina for putting modified versions of the code from today's Hangout up on GitHub. If you're looking to play with some creative physics code, download these examples and have some fun. As Ed mentioned during the Hangout, modifying the physics properties of these projects can inspire you to discover whole new game mechanics.
Be sure to check out the two apps we mentioned during the show, Copper Shield and Word Games Pack. Both games are loads of fun and implement some creative gaming ideas.
Also, congratulations to Joel Candelaria for winning this week's Corona Labs' t-shirt. For your chance to win, follow Corona Geek on Twitter and Facebook, and complete the Corona Geek giveaway form.
Thank you for watching, we'll see you on next week's Corona Geek!
Remember To Subscribe