05 August 2013
Corona Geek #49 – Creating A Simple Game – Code Walkthrough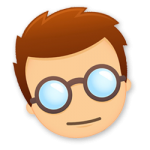 This week we walked through game code from That's So Panda's game tutorial series. The tutorial covers many game dynamics like the use of the physics engine, collision detection, spawning enemies, D-Pad implementation, score keeping, and health meter implementation. We also touched on overall game design concepts like story development. This week's hangout is part one of a two part series. We'll be covering touch events and spawning coins during next week's hangout. Be sure to join us for that next week.
Corona Labs T-Shirt Winner
Congratulations to Jason Mayer for winning this week's Corona Labs' t-shirt. For your chance to win, follow Corona Geek on Twitter and Facebook, and complete the Corona Geek giveaway form.
Thank you for watching, we'll see you on next week's Corona Geek hangout!
Remember To Subscribe