22 July 2013
Corona Geek #47 – Working With Data in Corona SDK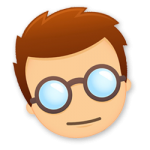 This week we hung out with Dr. Brian Burton, Ed Maurina, Matthew Chapman, Jen Looper, Mohammed Bennouf, and Theo Rushin, Jr to walk through some example code for storing and accessing data using SQLite and Corona SDK. Dr. Burton walked through a code example that checked for a local SQLite database file, connected to the database, and displayed data in a TableView. The panel had a lot of great questions and tips to share. We plan to discuss how to pull data from remote sources and store the data in a local database in a future hangout.
Be sure to pick up Dr. Burton's book, "Learning Mobile Application & Game Development with Corona", for more examples of how to work with databases and Corona SDK.
Corona Labs T-Shirt Winner
Congratulations to David Freeman for winning this week's Corona Labs' t-shirt. For your chance to win, follow Corona Geek on Twitter and Facebook, and complete the Corona Geek giveaway form.
Thank you for watching, we'll see you on next week's Corona Geek hangout!
Remember To Subscribe