15 July 2013
Corona Geek #46 – Using Particle Candy In Your Games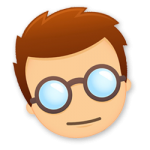 This week we hung out with Dr. Brian Burton, Gerald Bailey, Greg Pugh, Jen Looper, Matthew Chapman, Mohammed Bennouf, Pedro Ramos, and Theo Rushin, Jr. to discuss using Particle Candy in Corona SDK based games. We also discussed a few favorite cloud services, game design, and even touched on using Ruby on Rails with Corona SDK.
Be sure to pick up Dr. Burton's book on "Learning Mobile Application & Game Development with Corona" before the discounted advanced pricing goes away.
Here are links to the resources we mentioned in today's show:
Corona Labs T-Shirt Winner
Congratulations to Tyler Richards for winning this week's Corona Labs' t-shirt. For your chance to win, follow Corona Geek on Twitter and Facebook, and complete the Corona Geek giveaway form.
Thank you for watching, we'll see you on next week's Corona Geek hangout!
Remember To Subscribe