01 July 2013
Corona Geek #45 – Is NOOK Color Dead, Ouya Sells Out, Become a Corona SDK Hotshot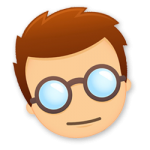 This week we hung out with Nevin Flanagan, Ed Maurina, Jesse Warden, and Matthew Chapman to discuss Nevin's new Corona SDK Hotshot book, which takes you beyond the basics of developing with a much larger look at game development concepts using Lua and Corona SDK. Nevin is credited as a contributor to the World of Warcraft user interface, so he's been using Lua for a long time and has been using Corona SDK for the last several years. We also talked about the recent NOOK Color announcements and Ouya's hot selling game consoles.
Just as a reminder, there's only a few more days to get the Roaming Gamer 'Green Throttle Tools – Pro' library at the early adopter price. July 4th, the price will go up to $30 (currently $20), so download the library now ( alternate download )
Corona Labs T-Shirt Winner
Congratulations to Colette Levesque for winning this week's Corona Labs' t-shirt. For your chance to win, follow Corona Geek on Twitter and Facebook, and complete the Corona Geek giveaway form.
Thank you for watching, we'll see you on next week's Corona Geek hangout!
Remember To Subscribe