27 May 2013
Corona Geek #41 – Corona SDK Plugin Talk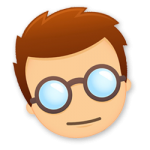 This week we hung out with Dr. Brian Burton, Ed Maurina, Matthew Chapman, Rob Miracle, and Theo Rushin, Jr. to discuss Corona SDK plugins. We spent quite a bit of time talking about the Zip plugin and Ed Maurina shared his project for getting Green Throttle controller feedback to display in the Corona Simulator. Code for that should be posted soon on the Roaming Gamer website. If you haven't started playing with plugins yet, check out the Zip plugin tutorial on the blog. It's a good intro to working with them.
Corona Labs T-Shirt Winner
Congratulations to Mark Eberhardt for winning this week's Corona Labs' t-shirt. For your chance to win, follow Corona Geek on Twitter and Facebook, and complete the Corona Geek giveaway form.
Thank you for watching, we'll see you on next week's Corona Geek hangout!
Remember To Subscribe