06 May 2013
Corona Geek #38 – App Marketing Using YouTube's New One Channel Design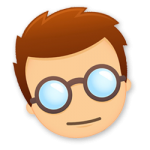 This week we hung out with Dr. Brian Burton, Christopher Spence, Ed Maurina, Matthew Chapman, Richard Harris, Theo Rushin Jr. to discuss app marketing using YouTube's new One Channel design. We also talked about last weekend's Glitch Games GIGJam and Corona SDK plug-in beta testing.
Don't forget to download Roaming Gamer's 7 Games in 7 Days project code. Ed includes lots of helpful comments and his code is very easy to follow and well organized.
Corona Labs T-Shirt Winner
Congratulations to Chris Maher for winning this week's Corona Labs' t-shirt. For your chance to win, follow Corona Geek on Twitter and Facebook, and complete the Corona Geek giveaway form.
Thank you for watching, we'll see you on next week's Corona Geek hangout!
Remember To Subscribe