22 April 2013
Corona Geek #36 – Facebook's Open Graph Mobile, Plugin Beta Testing, and Dear John Apps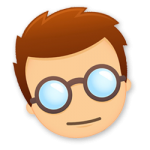 This week we hung out with Dr. Brian Burton,  Ed Maurina, Dean Murphy, and Matthew Chapman to discuss:
Corona SDK's integration with Facebook's Open Graph Mobile initiative
Corona SDK plugin beta testing
new app ideas
and what to consider when creating an app that competes directly with Apple.
In honor of the upcoming Glitch Games hosted GigJam48, Ed has taken on the challenge to create 7 games in 7 days as a way of warming up for the hackathon. Now that's the spirit!
Also, be sure buy your early release copy of Dr. Burton's book. You get a copy of the book now, a discount, and the final copy when its finished. Watch/listen to the full hangout for more details.
---
Corona Labs T-Shirt Winner
Congratulations to Jimmy McGuire for winning this week's Corona Labs' t-shirt. For your chance to win, follow Corona Geek on Twitter and Facebook, and complete the Corona Geek giveaway form.
Thank you for watching, we'll see you on next week's Corona Geek hangout!
Remember To Subscribe