08 August 2016
Corona Geek #191 – EAT Framework Updates & Custom Widget Themes
On this week's Corona Geek podcast, Ed Maurina demoed the latest version of EAT Framework, which is Ed's Awesome Tool for generating base project configurations based on point and click, drag and drop, option selection.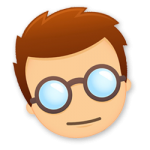 Ed also plans to add game mechanic generation options along with drag and drop feature selection. EAT may also eventually include some version of a level editor. If you'd like to be an early adopter and help Ed shape the features of EAT, support his efforts via GumRoad.
Also, if you would like to save hours of time creating custom widget themes, check out the widget theme work that Mike Hempfling is doing at Crave Creative.
Panelists:
Promote Your Apps:
Thank you for watching, listening, and following Corona Geek: