29 July 2016
Corona Geek #190 – Coronium LS demo – Creating an online leaderboard
On this week's Corona Geek podcast, Chris Byerly demoed the latest version of Coronium LS ( Lua Server ), which is the next iteration of Coronium. Chris created an online leaderboard with just a few lines of Coronium LS server side code and Corona SDK client side code.
Coronium LS represents the latest and greatest advancements of Coronium to-date. Chris has put in two plus years of hard work on the Coronium project and with Coronium LS he has rolled in lessons learned and feedback from the Corona community.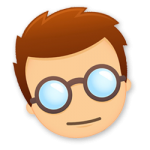 If you don't know the history, Coronium originally started as a personal project by Chris and has grown into an amazing Lua-based server side tool for Corona developers. Coronium LS is now an open source project that allows, and encourages, anyone to contribute to the project. This version of Coronium is a pre-cursor to Corona Cloud, which will be an enterprise product for those who don't want to self host and manage their own instance of cloud server.
Some of the new features of Coronium LS are public and private permission-based modules that can be used to either share information publicly via a web server or privately between client-server or between server modules. Data storage is handled via MySQL or MongoDB, with the ability to mix and match between datasources. Coronium LS also supports the output of HTML, and JSON, plus plain text for IoT projects.
Additional documentation and details can be found on the Coronium Lua Server project website. If you love Lua and enjoy working with both client-side and server-side technologies, then Coronium LS is your newest creative outlet.
Panelists:
Promote Your Apps:
Thank you for watching, listening, and following Corona Geek: