30 March 2016
Corona Geek #183 – GDC16 highlights and faster project creation
On this week's Corona Geek podcast, we recapped some of the highlights from the recent Game Developers Conference in San Francisco where Corona Labs had a booth and got the chance to meet up with Corona developers.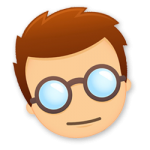 We also previewed Ed Maurina's exciting new project creation tool that promises to speed up your development, even if you are an experienced Corona developer.
After the show, Mike Hempfling from Crave Creative let us know that his latest Farm Animal Picture Match game was inspired by Corona Geek #140 where Ed Maurina showed us how to make a memory matching game. Great job Mike and thanks Ed for continually inspiring us all!
Show Notes:
Panel Guests:
Promote Your Apps:
CoronaCon Topic / Speakers:
Thank you for watching, listening, and following Corona Geek: