20 July 2015
Corona Geek #151 – New Twitter Plugin Demo and Glass Half Full Shader Effects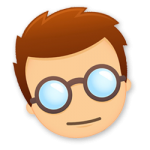 On today's Corona Geek Hangout, Jason Schroeder showed off the features of his new Twitter plugin for Corona. Jason has not only created a whole plugin to simplify Twitter integration, he has also created a beautiful sample app to show how the plugin features work. Jason also showed us the app that started it all and inspired him to create a plugin to share what he has learned about Twitter integration in apps.
Tune in tomorrow night at 6pm Pacific ( 8pm Central / 9pm Eastern ) for Corona Geek After Dark #3 when we will talk with Jason about plugin development for Corona SDK. We will ask him what the development process was like, what the submission process was like, and what plans he has for other plugins.
Also today, Steven Johnson from Xibalba Studios introduced us to more custom shader effects. This time, Steven showed us how he created an effect to mimic fluid levels in a drinking glass. Using a slider, Steven was able to adjust the amount of liquid in a drinking glass in realtime. He talked about how he calculates the top most fluid level, the bottom most level, and all the in-between levels as the glass contents grow.
Corona comes with a bunch of built in shader effects, but being able to create your own custom shader effects is extremely powerful as well. Next week Steven will talk about numerical problems and other shader math operations, so be sure to tune in for that Hangout.
Let's Play Rise 1.0 for July's Corona Geek Games Challenge
For July we are playing Rise 1.0 by Vernon Coleman (aka, Novateur) for the chance to win a $50 gift card. To participate, share a picture of your highest Rise score on the Corona Geek Facebook page.
Rise 1.0 is available on both iOS and Android. Good luck!
Replay Last Week's Show
Learning Resources
Thank you for watching, listening, and following Corona Geek: