08 June 2015
Corona Geek #145 – Creating Library Extensions, JSON Load/Save, and Persistence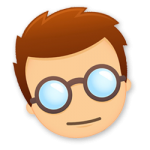 Last Monday we showed how to short circuit the amount of work being performed between frames to improve the performance of touch based games. We also looked at creating radial dial timers using image masks.
Today we looked at creating extending libraries, loading and saving JSON data, and persisting state across app sessions. The discussion stitched all these topics together into one helpful conversation. Download the code from today's discussion.
Let's Play Alone for June's Corona Geek Games Challenge
This month we're playing Alone by Laser Dog Games. ALONE is a handcrafted, intense survival journey through space. Navigate caves, rip through rocky debris, dodge rocks and comets and test your endurance as you pursue ever higher scores in this ultra fast, procedural runner. It's available on both iOS and Android as a paid app.
If you'd like to participate in June's challenge with a free game option, play One Dot One Target on iOS or Android. One Dot Impossible Target is a darts like game that is intriguing, mind twisting, and requires lots of concentration. As the dot rotates, your target is to hit the red dot for maximum point while avoiding the crossing bars or obstacles. You will need your full concentration to win each levels as they become more and more challenging.
Each game has either levels or difficulty settings, so June's high score winner will the announced based on high score as well as highest level completed or highest difficulty level played. Basically, more is better. 
To participate, share a picture of your highest score on the Corona Geek Facebook page.
We'll announce July's Geek Game Challenge on social media. So be sure to follow CoronaGeek on at least one of your favorite social channels ( Facebook, Twitter, Google+ ).
Replay Last Week's Show
Learning Resources
Thank you for watching, listening, and following Corona Geek: