23 February 2015
Corona Geek #130 – Game Project Organization, Using Globals, and Handling Debugging Statements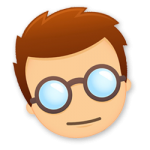 During last week's Hangout we started a new game mechanics series with a focus on breaking down the various elements and mechanics of an existing endless runner game. We kicked off the discussion with a planning session to define what pieces should be included and what the rules of the game should be. We also spent some time discussing Corona's Transition Library and how it can be used to add motion to your apps.
This week we continued the conversation with a look at how the endless runner project is set up and what various bits and pieces will be required before we start laying down lines of code.
We ran out of time this week, so next week we'll look at the Transition Library easing sampler Ed created. If you don't know what we're talking about, Ed Maurina has put together to help us use and visualize the 40+ options that are available when using Transition Library in our apps. Check out the end of Hangout #129 for a sneak peek.
February Geek Games is Crossy Road. Let's Play!
This is the last week to play Crossy Road for the chance to win a $50 gift card. Next Monday, March 2nd, we will announce February's Geek Games winner. Participation rules are simple. Cross the road and rack up points, then post a photo of your high score on the Corona Geek Facebook wall for a chance to win. Good luck!
Want to suggest a game?
The game can be yours or someone else's. Games that play for high score on iOS and Android work best. If you have a recommendation, leave it in the comments below.
Replay Last Week's Show
Resources
Thank you for watching, listening, and following Corona Geek: