16 February 2015
Corona Geek #129 – Game Design Basics and Using Transition Library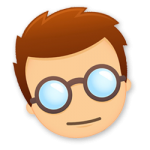 During last week's Hangout we wrapped up our series on using Composer Library with a look at creating custom Composer Library transitions. We also discussed how to unload modules when loading multiple sprites into Composer scenes.
We have split each of the Hangouts into snack-sized clips, so be sure to check out the summary blog post featuring all the highlights.
This week we started a new series on game mechanics with a focus on breaking down the various elements and mechanics of an existing endless runner game. Once we finish with the initial planning sessions to define what pieces should be included and what the rules of the game should be, we'll dig into the concepts and the code.
We also spent time discussing the Transition Library and how it can be used to add motion to your apps.
February Geek Games is Crossy Road. Let's Play!
Last month we played Chip Chain for the chance to win a $50 gift card. For February Tyler McGraw suggested we play Crossy Road on either iOS, Android, or Amazon. Thanks Tyler. The rules are simple. Cross the road and rack up points, then post a photo of your high score on the Corona Geek Facebook wall for a chance to earn yourself a $50 gift card. We'll announce February's Geek Game winner on March 2nd. Good luck!
Want to suggest a game?
The game can be yours or someone else's. Games that play for high score on iOS and Android work best. If you have a recommendation, leave it in the comments below.
Replay Last Week's Show
Resources
Thank you for watching, listening, and following Corona Geek: