19 January 2015
Corona Geek #125 – Memory Management in Composer Library Scenes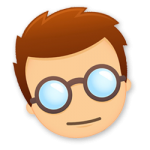 During last week's Hangout we started a new discussion on how to use Composer library and the Composer scene template to create and manage scenes in our apps. We discussed the various Composer library events and pointed out some important concepts to be aware of when working with scenes using Composer.
This week we continued the discussion with a look at scene optimization tips, including scene memory usage examples. Scene management is an important part of app development. Join the Hangout on Monday's and be part of the conversation.
Next week we'll continue the discussion with a look at the difference between shared data and persistent data between Composer scenes. We'll also look at custom Composer transitions.
January's Geek Games – Let's Play!
In January we're playing Chip Chain on iOS or Android for the chance to win a $50 gift card. The rules are simple. Match chips in under 2 minutes, then post a photo of your high score on the Corona Geek Facebook wall for a chance to win. The winner will be announced on February 2 when we announce the next game to play. Download Chip Chain now and start playing. Good luck!
Replay Last Week's Show
Resources
Thank you for watching, listening, and following Corona Geek: