05 January 2015
Corona Geek #123 – Android TV Publishing, Native Text Input, and 2015 Goals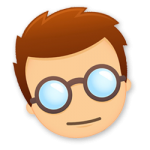 During this week's Hangout, artist, animator, and Corona Developer, Greg Pugh shared his experience with publishing apps to Android TV. Greg recently published his children's book companion game, Maddie Bear Snack Time, to Google Play. Greg shared how he did it and what we need to know to do it ourselves.
Also, Ed Maurina (aka Roaming Gamer) took us through code for resizing text and moving text boxes around on the screen. Working with text may not sound as glamorous as vector math and physics engines, but it can be very important if your app depends on it.
January's Geek Games – Let's Play!
In January we're playing Chip Chain on iOS or Android for the chance to win a $50 gift card. The rules are simple. Match chips in under 2 minutes, then post a photo of your high score on the Corona Geek Facebook wall for a chance to win. The winner will be announced on February 2 when we announce the next game to play. Download Chip Chain now and start playing. Good luck!
Replay Last Week's Show
Resources
Thank you for watching, listening, and following Corona Geek: