21 August 2014
iOS Building issue
In the last day or so, Apple apparently made a change to its app submission checks and this is causing some apps to show an error when being submitted to the App Store (see image below).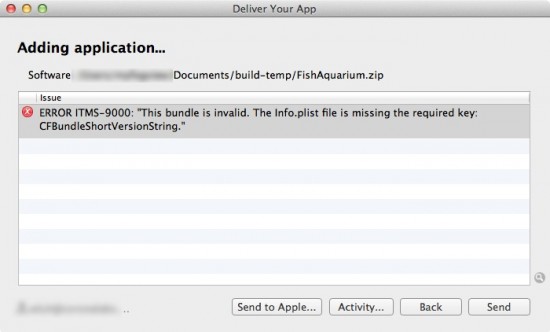 If you are seeing this issue, here is what you have to do:
1) Pro developers should use the latest daily build (#2405 or higher). This build has a fix built in.
2) Starter and Basic developers can still use the current public release build, but should manually add the following line to the plist section of your build.settings file:
CFBundleShortVersionString

=

"1.0"

,
You need to change the "1.0" to match what you have in Version field.
(UPDATE: Here's an example build.settings based on the HelloWorld sample)
For more info/context, you can refer to this thread in our forum.
Thanks!