27 June 2014
Guest post: Finding your app-building creativity
Wim Coosemans is the developer of Kuub, a great Corona-made game that he recently released for iOS and Android.
In this post he tells us about an amazing trip and how it helped him unleash his creativity!
---
To create anything, you need an idea and the right tools for the job. Corona SDK allows one to quickly convert ideas for apps into reality. But while the technology can be learned swiftly, the creative side of things is often a stranger beast to tame. I wanted to share my story on what inspired me to make my first game, called Kuub.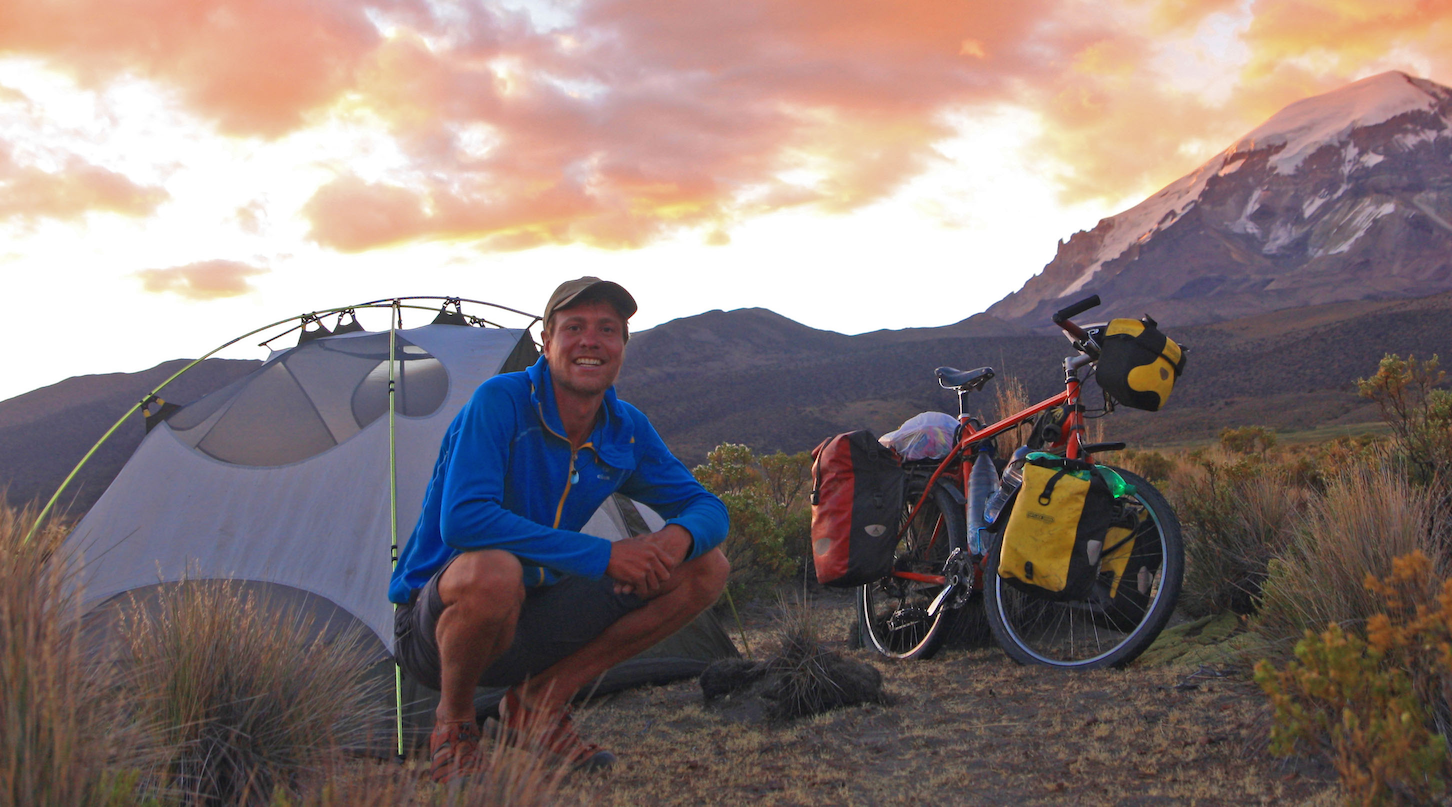 Around the world
I've always been passionate about programming, photography and extreme travel. Sometimes it feels like a strange and improbable mix, but I strive to be able to combine the three.
In May 2012, age 28, I decided to quit my job as a Java developer and go travel around the world, by bicycle. It wasn't my first project, but definitely the most challenging so far. I took off from my hometown in tiny Belgium, turned the steering wheel South and started pedaling down towards Africa. Twenty months later I found myself 24.000 km away from home, with a backpack full of stories, an experience never to forget. I had gone halfway around the world, pedaled across 24 countries in 4 continents, across mountain ranges and lonely deserts, facing the sweltering heat and the ice cold. I had mastered a new language, and probably learned a thing or two about the world. I slept under starry skies, experienced both strange cultures and incredible hospitality, worked for various NGO's, visited amazing places and met inspiring people.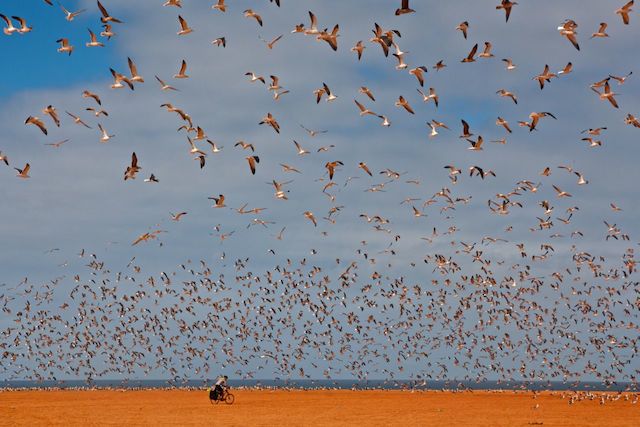 Being alone on the bike in vast open spaces gave me a lot of room to think. Somehow, crossing monotonous landscapes such as the Sahara really boosted my creativity. I started writing down all kinds of ideas. Traveling on a tight budget with only some basic possessions, as well as being in remote parts of the world such as the desert landscape of Mauritania or the high plains of Bolivia, often meant I was without Internet or any other form of communication for several weeks. It's quite ironic how this absence of technology (or any other kind of diversion for that matter) fueled my thoughts on creating software applications, a world I had seemingly turned my back on.
Turning it upside down
The idea for Kuub grew from this crazy fantasy of a world where gravity could be controlled. What would fall down could suddenly shoot up, or slide sideways. What was a tremendous effort cycling up a steep 4800m mountain pass in the Andes, could be turned into a sweet 'yeehaaa!' ride down, with the wind blowing through your hair. Sounds great!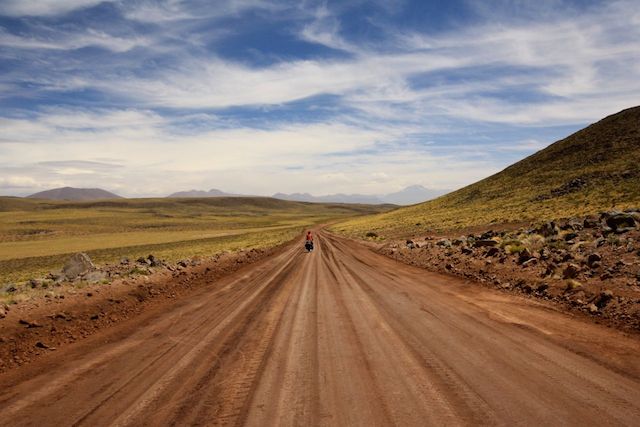 I eventually simplified the idea and turned it into a challenging puzzle game where all elements simultaneously fall in 4 possible directions of gravity. I then added all kinds of twists such as forcefields, bombs and color mixing.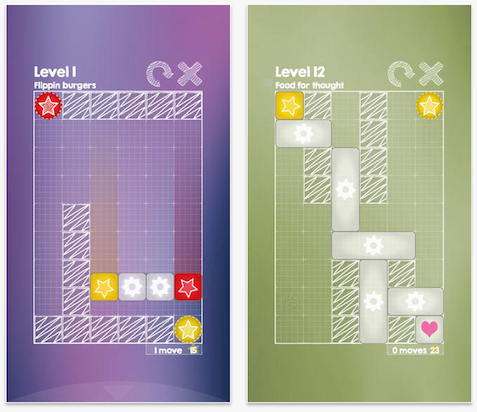 Once home, Christmas 2013, I started looking for ways to make my ideas a reality. I've always been geared more towards the practical side of things instead of the theoretical or technical, the main reason why I picked Corona as an SDK. It allows me to put fun ideas into practice fast and painless, while focusing on the creative side.
Kuub is just that, it's the first of a series of apps I'm hoping to launch with Corona, taking another step towards combining adventure, my dream of cycling around the world, with ways to express my creativity.
Perhaps my story too can inspire people, if only by a little, to do what they love. Whether you dream about becoming an independent developer or long to cycle around the world, the tools and opportunities are right out there. I strongly believe your passion will take care of the rest.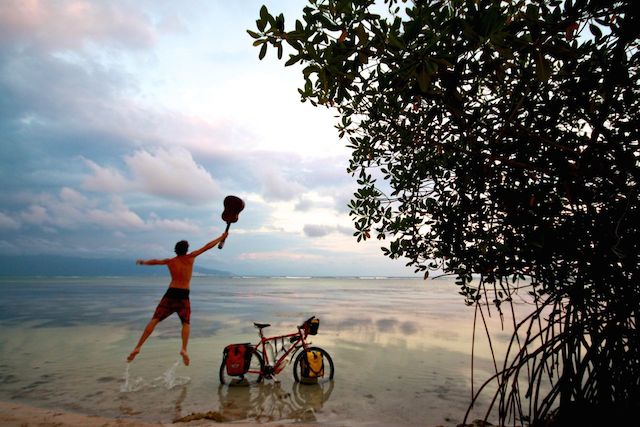 ---
Try out Kuub on the iTunes App Store or Google Play!
More info on Wim's trip can be found on his site: http://www.smallworldbigsmile.com