09 June 2014
Additional 3rd Party Plugins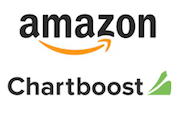 A few weeks ago, we announced that a 3rd party partner (Gremlin Interactive) was making some plugins available to Corona developers for purchase.
Gremlin has now made two additional plugins available: Amazon Ads and Chartboost!
You can see more info on our Plugin Directory (under "3rd Party Plugins"). Make sure you give Gremlin feedback if you have any, and support them in their efforts to bring more/new plugins to Corona developers!