13 March 2014
Windows Phone 8 Update and Closed Beta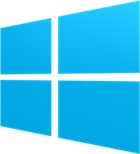 Ever since our announcement late last year, we've been working very hard on porting Corona to Windows Phone 8. We are now getting closer, and I'm excited to announce that we will be showcasing Corona SDK and a few apps at GDC with Microsoft!
Developers that go to Microsoft's booth will be able to use Corona SDK and see how easy it is to build amazing things in just a few lines of code. In addition, we'll have a few selected Corona apps, actually running on Windows Phone 8 devices, to showcase.
In fact, we *might* still have room for a couple more apps for GDC. So, if you have an app/game that…
is built on our graphics 2.0 engine,
does *not* use the widgets library, accelerometer and other sensors,
is very cool :),
…email us at windows@coronalabs.com today. Note: for this GDC closed beta, we have to do the builds internally, so we will need your code (which of course we will not share with anyone). We are looking for some really great apps to highlight for this!
But enough about GDC – if you are interested in participating in the next step of the beta process, please fill out the form below. We will soon be looking for more Corona developers to help us test things out!
—–
UPDATE (on Oct 22, 2014): we have removed the beta signup form from this post. We have now released v1 support for Windows Phone 8. For more info, please see this blog post.