16 August 2013
Corona's Global Reach!
I wanted to do a quick post because we recently started using a new service that lets us understand our users in new and interesting ways. One of the things that it lets us do is visualize where our users are.
So take a look at this – these are the developers that have registered and used Corona just over the last bunch of days. We have developers in 126 countries!!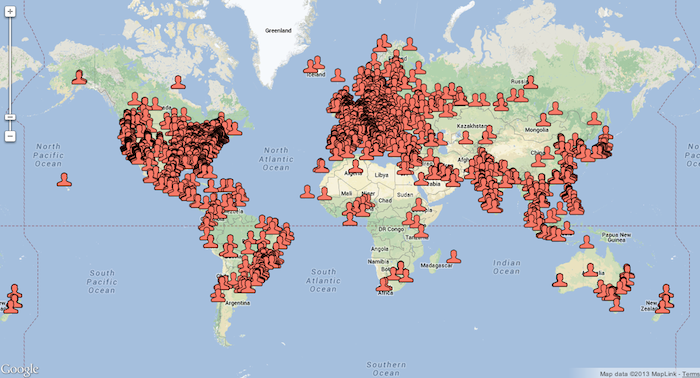 Thank you to all of you and have a great weekend!